Published on
Microinteractions
Authors
Hi everyone! 👋
Wow, this month is going by quickly! Before I share the details for the May challenge, it's my pleasure to announce the April 2022 CSS Art Challenge winner!
🥁 drumroll 🥁
Congratulations to @mattgriffindev for winning the Particles challenge! 🎉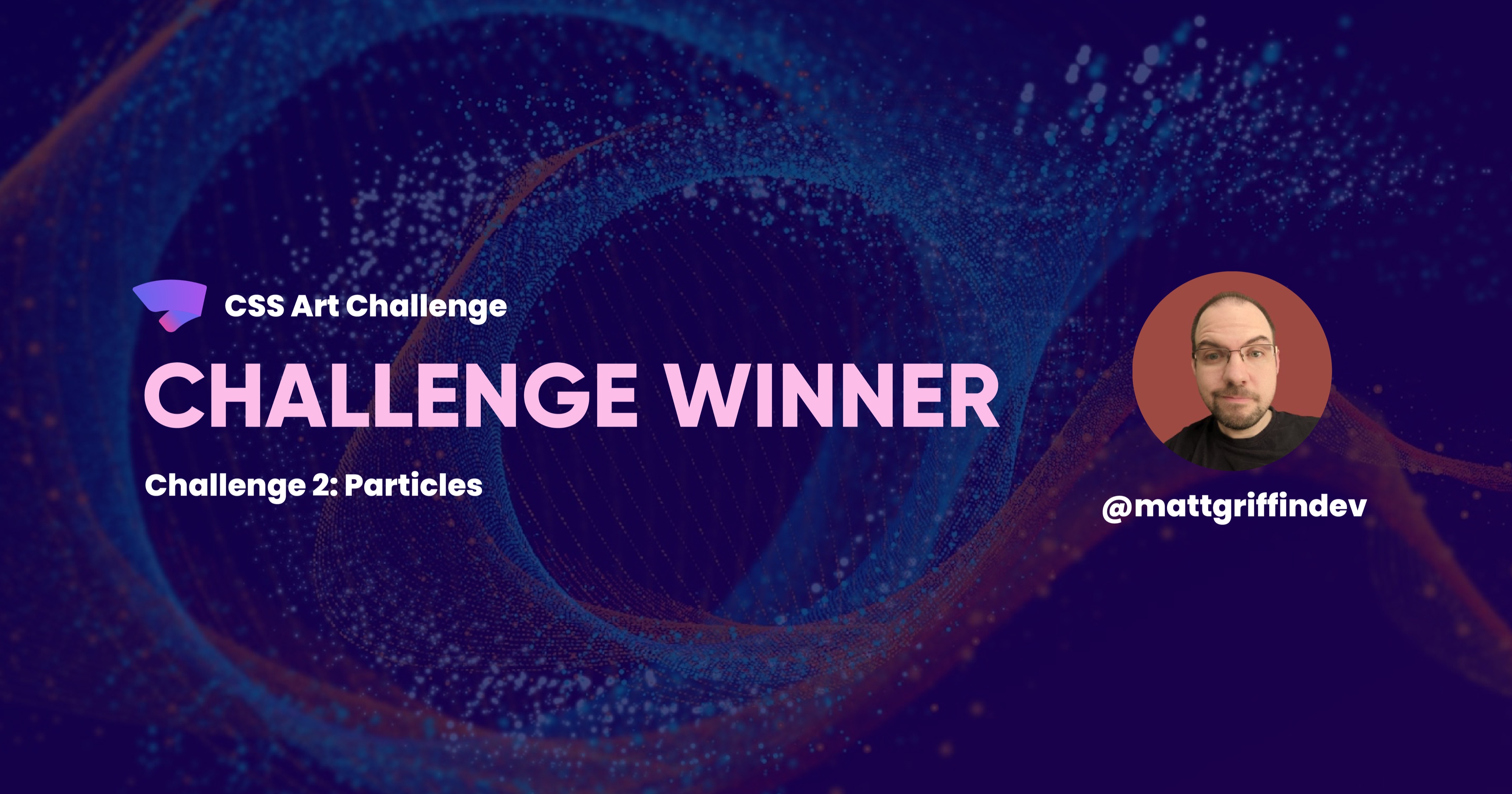 Matt's submission snagged the win because of the creativity of his CSS piece & the way the particles played a part in the final product!
*🎨 May 2022 CSS Art Challenge Details**
*
This month's challenge is titled ✨ microinteractions ✨
Your goal this month is to create CSS art that pays extra attention to the small details that have big impact in the overall piece. Eye candy is the key here! 🍬
Create an art scene in a button that triggers some interatcion when clicked, or perhaps you'll build a landscape that engages with the user's mouse. Whichever route you decide to take this theme, we're looking forward to seeing what you come up with! Be creative and enjoy the process!
📋 Submission Guidelines, Grading Criteria & Deadline
Please read the following carefully to ensure your entry is valid and submitted on time!
Challenge Deadline (05/27/2022)
Submissions for the May challenge must be posted on Twitter by Friday, May 27th at 11:59 PM Central.
How will the winner be chosen?
The winner will be selected based on the following criteria:
Adhering to the monthly theme
Creativity
Code elegance
Building in Public (this is a community-focused event - share your process on Twitter and receive encouragement from those around you!)
How to Submit
When you're ready, click the button below to open a new tab and submit your CSS art to CSS Art Challenge with the hashtags #mircrocsschallenge and cssartchallenge
We recommend building your CSS submission on CodePen so we can include it in our monthly collection!
A few things to note
Make sure you're following the CSS Art Challenge Twitter account so I can DM you if you win!
Feel free to post your updates on Twitter and build your submission in public! Encourage others to follow along or join the challenge themselves!
If your submission is not posted on Twitter with the hashtags listed above, it will not be considered a valid entry.
🏆 The May 2022 CSS Art Challenge Prize
A huge thank you to Curtis Einsmann for donating a copy of his wonderful video course Master the Code Review! 🤩
Master the Code Review is for developers of all levels and teaches you how to:
Write better code that gets approved in the first review.
Give better reviews that drive code quality and level up your peers.
Forge a better process to help your team ship better software, faster.
Can't wait and want to level up now? Read more about the course and pick it up here!
Thanks again to Curtis for sponsoring this month's challenge! 👏